Region South Conference 2020: They say that hindsight is 20/20, but what if foresight could be 20/20 as well?
Foresight is planning for what we think will happen before it happens. In the context of our careers and the work we do, foresight can also be preparing for what we need to have happen for success!
Join us for a day of connecting, networking with the focus and vision for the future!
Date: Monday, May 4th, 2020

Time: 9:30 am to 3:00 pm

Location: John Jay College of Criminal Justice, 524 West 59th Street, New York, NY, 9th Floor Conference Room.

Directions: Click here or image below.
Agenda:
9:30am Registration/Breakfast/Networking
10:30am Welcome
10:45am Key Note Speaker: Tamar Jacoby, President of Opportunity American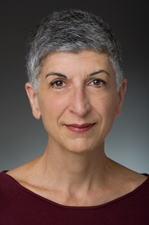 Topic: Focus on the Future: Rethinking skills training and workforce preparation for New York State in 2020!
We are all familiar with the rapid changes in today's workplace. Adult education providers are well aware of the shift in needs from a degree to technical training. Workforce education needs to be more productive and inclusive in a time where unemployment rates are low, yet many are still not making living wages.
How can ABE providers make sense of it all? How can they help their students prepare for the jobs of tomorrow and earn a living today, all while building the foundational skills they will need for any future education, training and work?
Tamar will share models being implemented across the country that integrate education and training and what changes can and should be made to policy to keep up with this innovation.
12pm-1pm Lunch
1pm-2:45pm Professional Development- Design Thinking
Professional Development session on Interactive Design Thinking on how to tackle your goals when resources and moral are low!
Design thinking is a non-linear, iterative process which seeks to understand users, challenge assumptions, redefine problems and create innovative solutions to prototype and test. The method consists of 5 phases—Empathize, Define, Ideate, Prototype and Test and is most useful when you want to tackle problems that are ill-defined or unknown.
2:45pm-3:00pm Wrap Up
Any questions contact region South Chair, Christine Zagari-LoPorto at christine.zagari@kbcc.cuny.edu